Whether through writing, performance art, music, or visual arts, I can't remember a time the arts hasn't been an important part of my story. Throughout my life, I have played the trumpet in school bands, performed in dance recitals and musicals, participated in choirs, taken many different art classes, explored creative writing, and held an internship as a photo editor.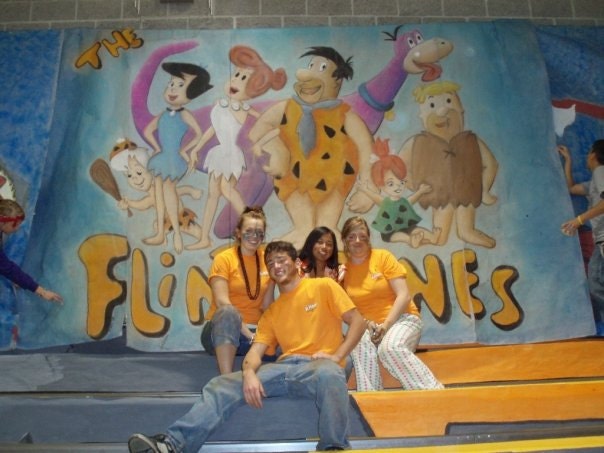 That's me, on the far left, after completeing a mural during my high school's spirit week.
In 2011, I graduated from Texas Tech University in Lubbock, Texas, with my bachelor's degree in journalism and a minor in studio art. My experiences there laid the foundation for me to work as a journalist covering the arts and entertainment beat as both an arts and entertainment editor for The Norman Transcript in Norman, Oklahoma, and as a freelance reporter covering arts, entertainment and features for The Amarillo Globe-News in Amarillo, Texas.
During my career as an arts journalist, I had the great privilege of telling the stories of local creatives who used their work to inspire and educate others on a wide range of topics. My work taught me the positive impact a competent arts education can have on the individual and, in turn, society as a whole. I am now a lifelong advocate for arts being made accessible to all through public policy and funding.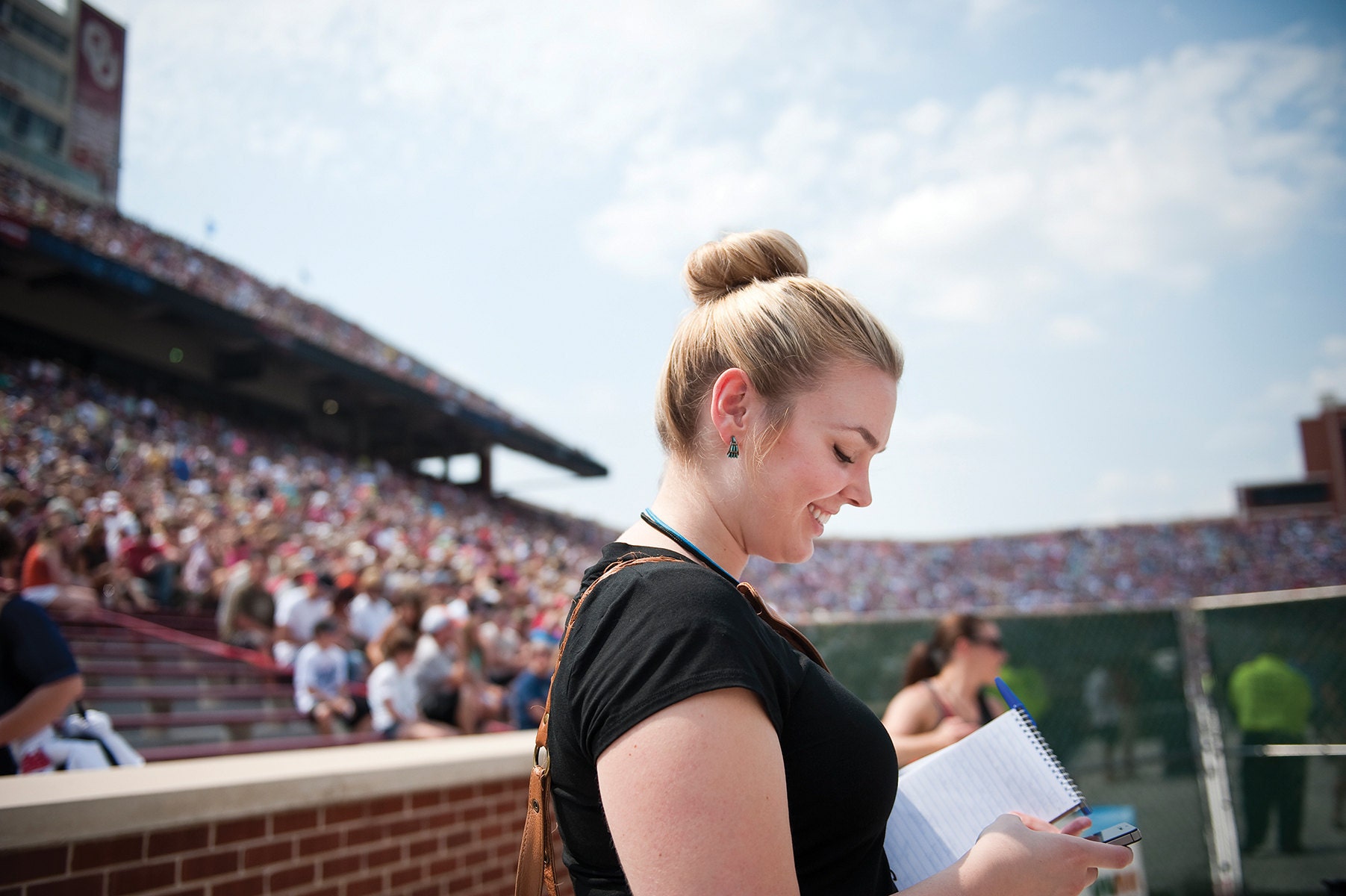 Covering Toby Keith's Oklahoma Twister Relief Concert in Norman, Okla., in July 2013.
I'm now the mother of two young daughters. We use the arts in our every day lives — both for fun, together, and in my own solo work. It is amazing to witness first hand how the arts open doors to creative expression and understanding for even ones so young.
My life's experiences have taught me the power of communication — in all its forms — and arts' ability to connect, inform, educate, inspire, and enact changes. As a journalist, it was a pleasure to participate in arts advocacy, and I am grateful to now participate in arts advocacy as a mother and artist.
To collaborate on a journalism, arts advocacy, or art project, please contact me at hello@hannahcruzart.com.